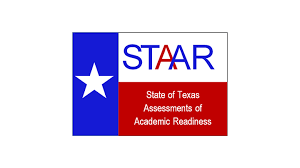 Update on STAAR
Kim Edwards
Friday, March 20, 2020
On Monday, Governor Greg Abbott announced that he has waived the State of Texas Assessments of Academic Readiness (STAAR) testing requirements for the 2019-2020 school year. Additionally, Governor Abbott is requesting that the Department of Education (DOE) waive federal testing requirements for the 2019-2020 school year.
This announcement was unclear to many of us. Simply stated, it means that NO STAAR or EOC (End of Course) tests will be given this school year.
Districts will rely on local assessments to make decisions regarding promotion and graduation.
Governor Abbott is working closely with the Texas Education Agency (TEA) to ensure that schools continue to deliver instruction to students while students are absent or while schools are closed due to COVID-19. Governor Abbott will continue to work with TEA on developing additional methods to ensure that students are learning and ready to succeed at the next grade-level.
Discussions over the cancellation of STAAR are ongoing and more information will be provided as it develops.
As a district, we are already working on the ripple effect this will cause and will continue making decisions that benefit our students.
Stay Safe, Stay Well, Stay Blessed!
Mrs. Edwards