Meridian High School Career and Tech Programs
Notification of non-discrimination in CTE programming, English & Spanish
Meridian High School offers the following Career and Technology Education Courses at this time:
Principles of Agriculture, Livestock, Small Animal Care, Equine Science, Work/Practium, Mechanics and Metal, Facilities and Fabrication, Welding I & II
Anatomy & Physiology
Principles of Business Management
Principles of Art, Audio Visual, Technology, and Communication, Computer Science, Animation, Digital Media, BIM I & II
Students have the opportunity to earn an AWS welding certification.
Meridian High School at the current time is expanding our Career and Tech offerings.
Please click the following Career and Tech Article to explore opportunities.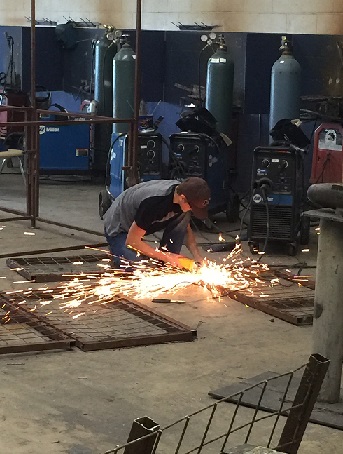 Community Based Career and Tech Programs
Meridian ISD in conjunction with Hill County Community College offers community-based, adult, welding classes periodically when enrollment permits.
Please contact Hill County Community College for further information.