*Elementary News* Reminder - Please RSVP and send your money for Guest Meals for the Family Feast at Meridian Elementary by tomorrow (Friday, 11/15)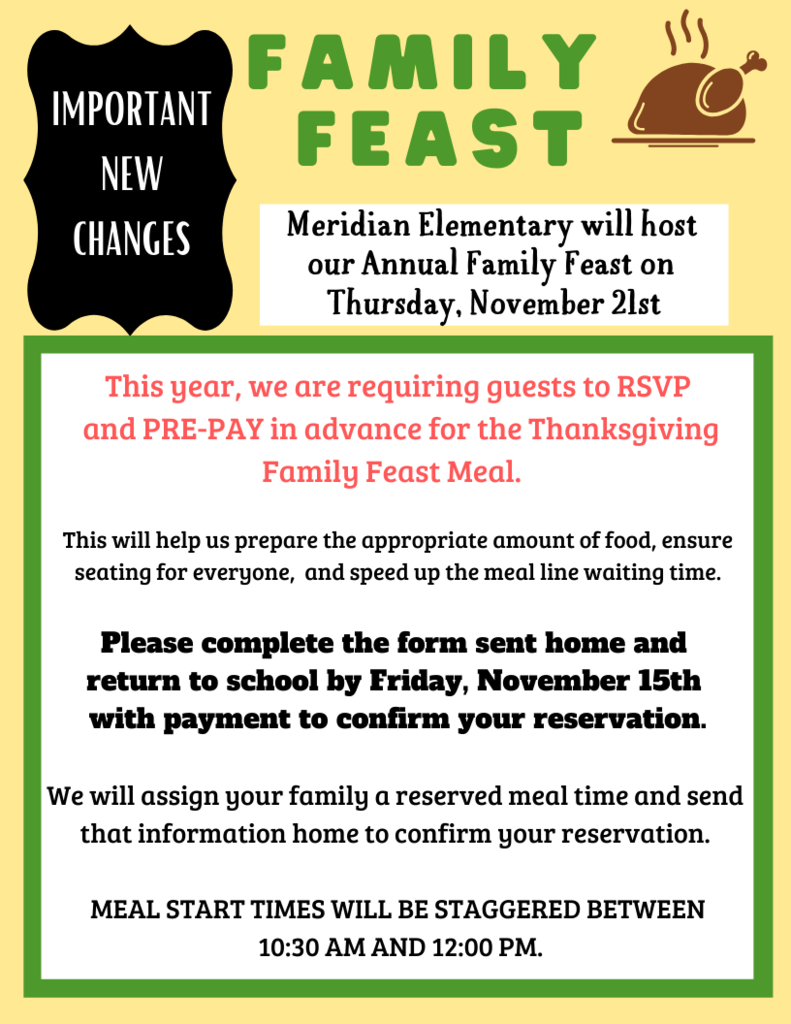 Congratulations to Mrs. Tracy White for being selected as 95.3 Teacher of the Week!!! She is very deserving of this great honor!!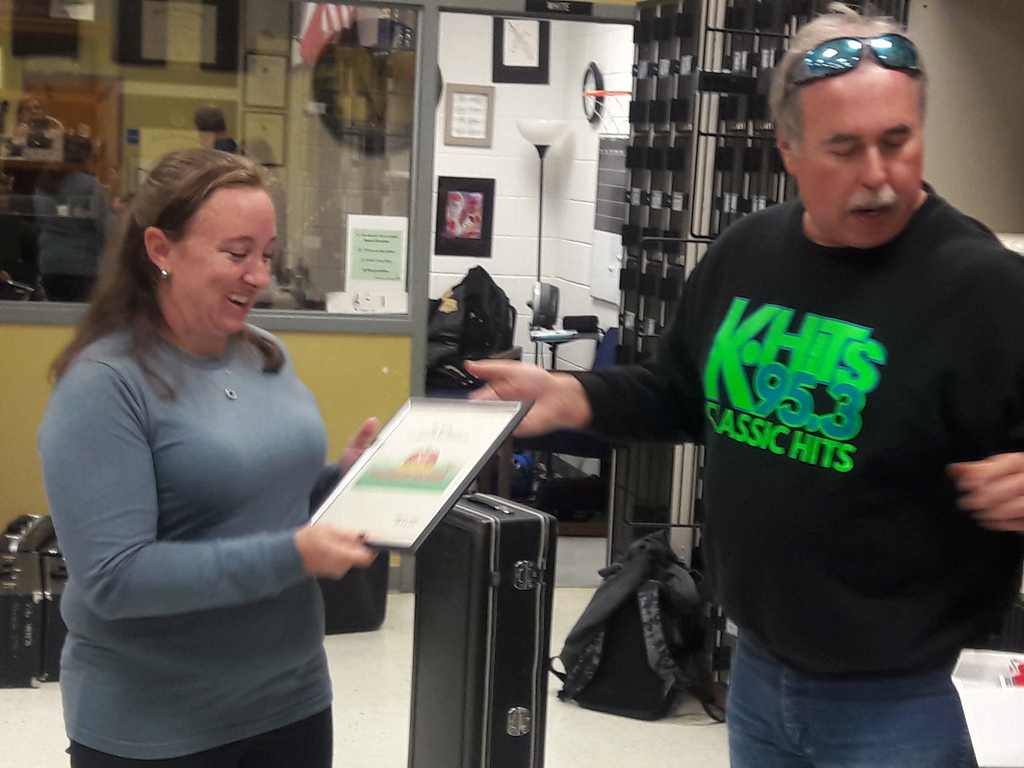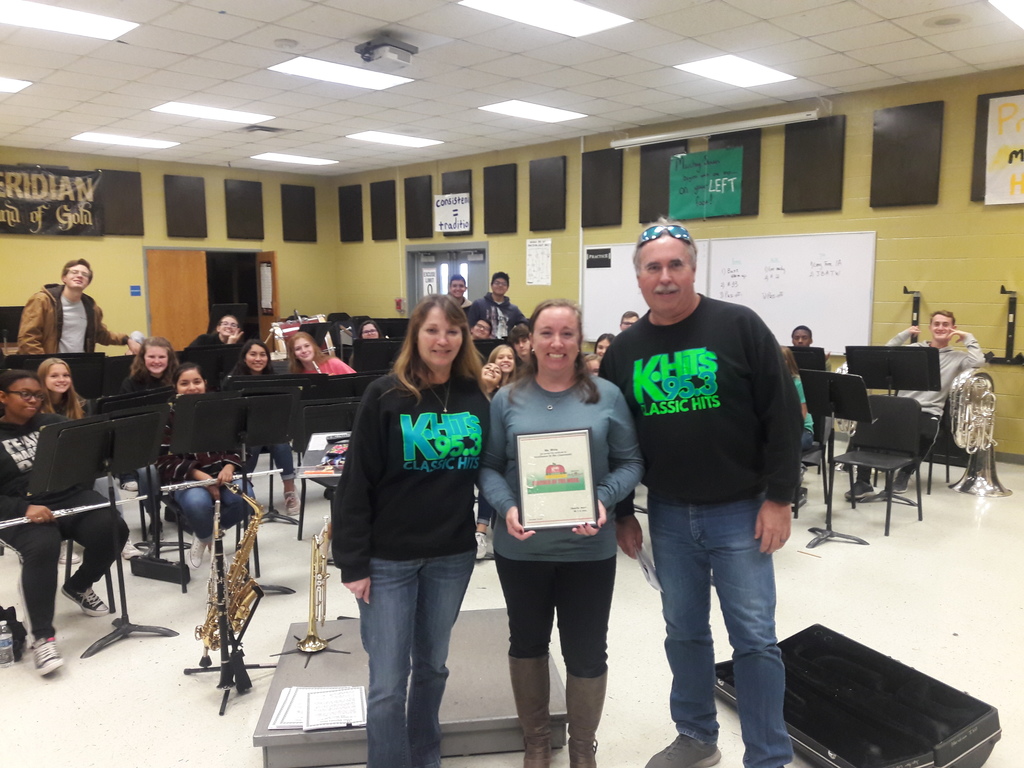 ESC 12 recently updated our Parent Portal Program. At this time, there are some features that are only available from a desktop and not a personal device (cell phone). We are working with ESC 12 to get that corrected so you can have full access on any device.


Congratulations to our JH One Act Play for their outstanding performance yesterday. A big congratulations to our All Star Cast members Ociana Pendleton and Jackson Errington, Honorable Mention Haelee Klassen and Ben Beaudin, and Outstanding Crew Alex Rodriguez. Great job!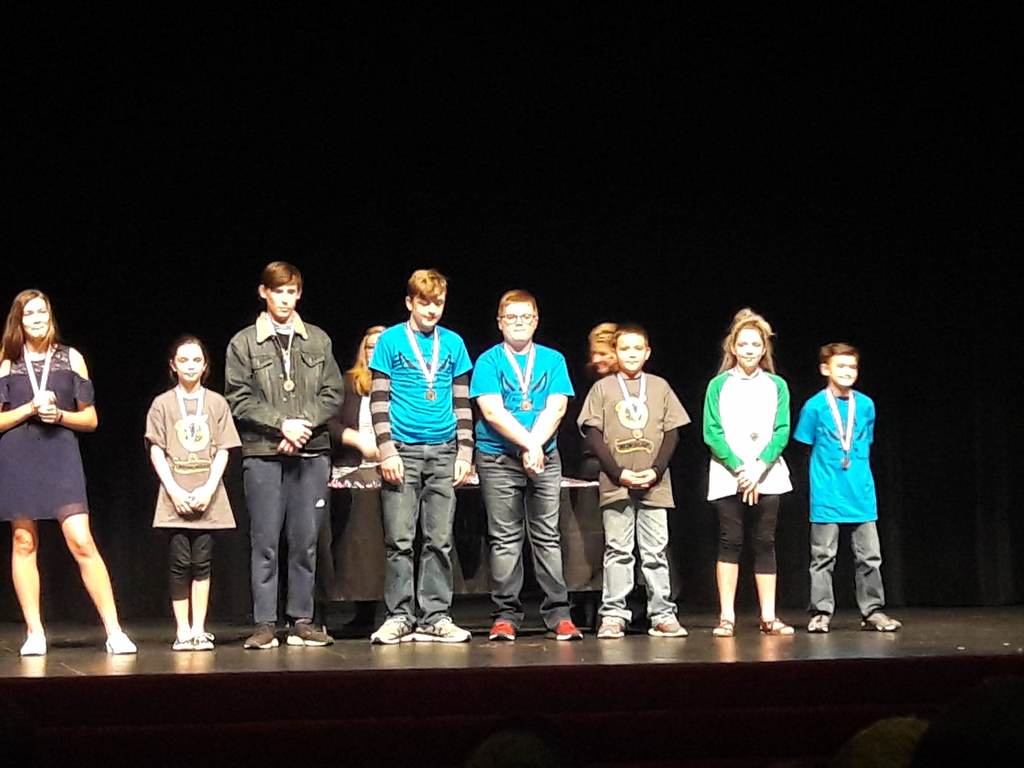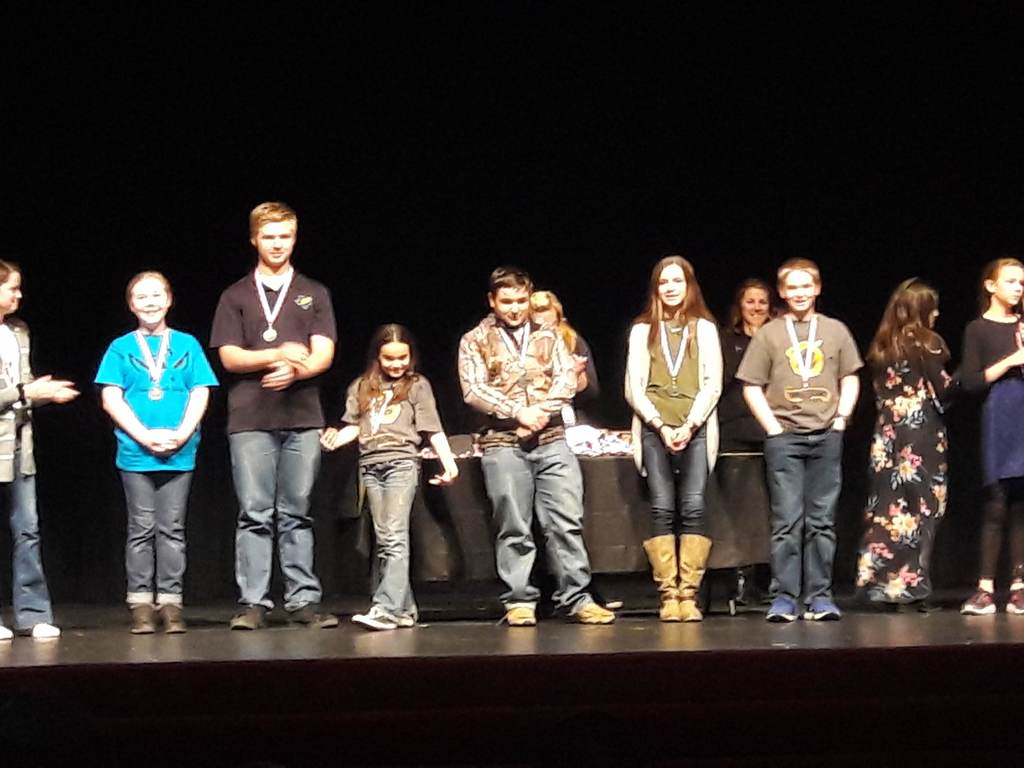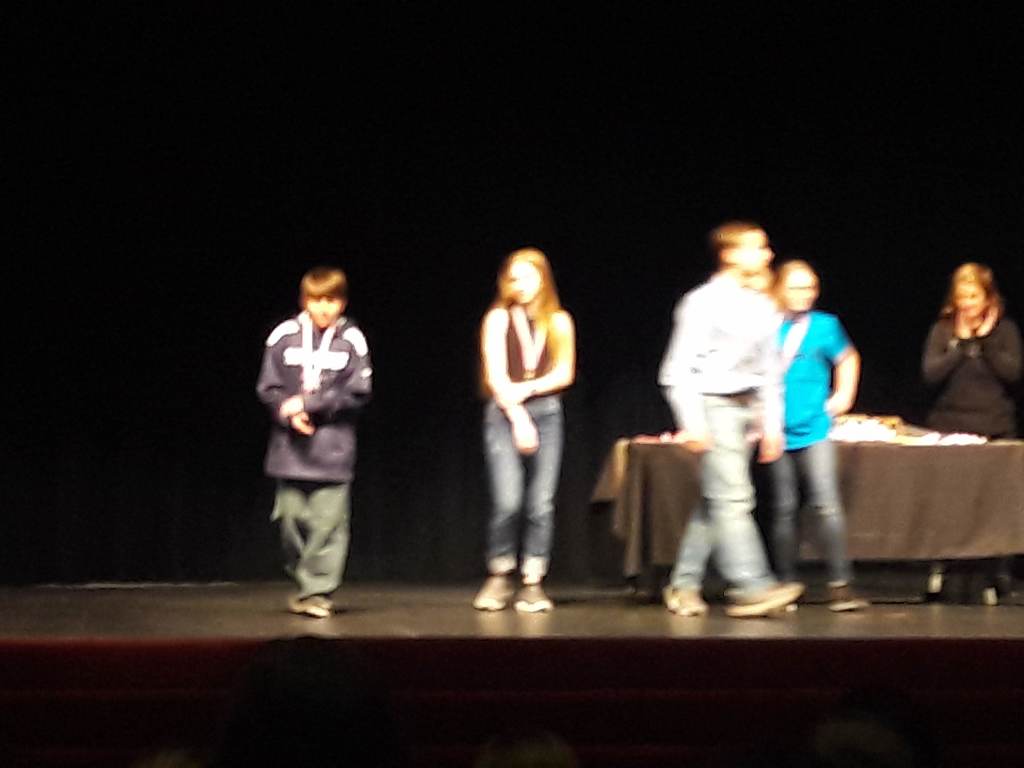 Basketball Shirts for sale. $15 deadline noon Monday, Nov 18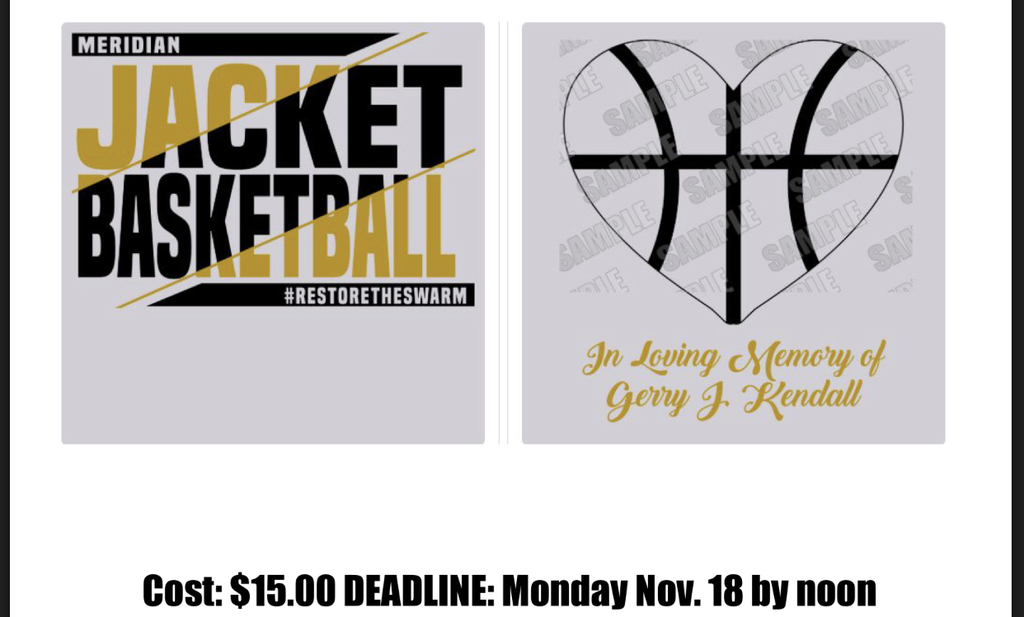 The Junior High One Act Play has their UIL Competition in Hamilton this Tuesday at 1:00. Good luck to all of our OAP participants!! There will be 2 performances free to the parents/public, Nov. 16 at 7:00 pm and Nov. 17 at 2:00 pm in the HS Cafeteria. Everyone is welcome!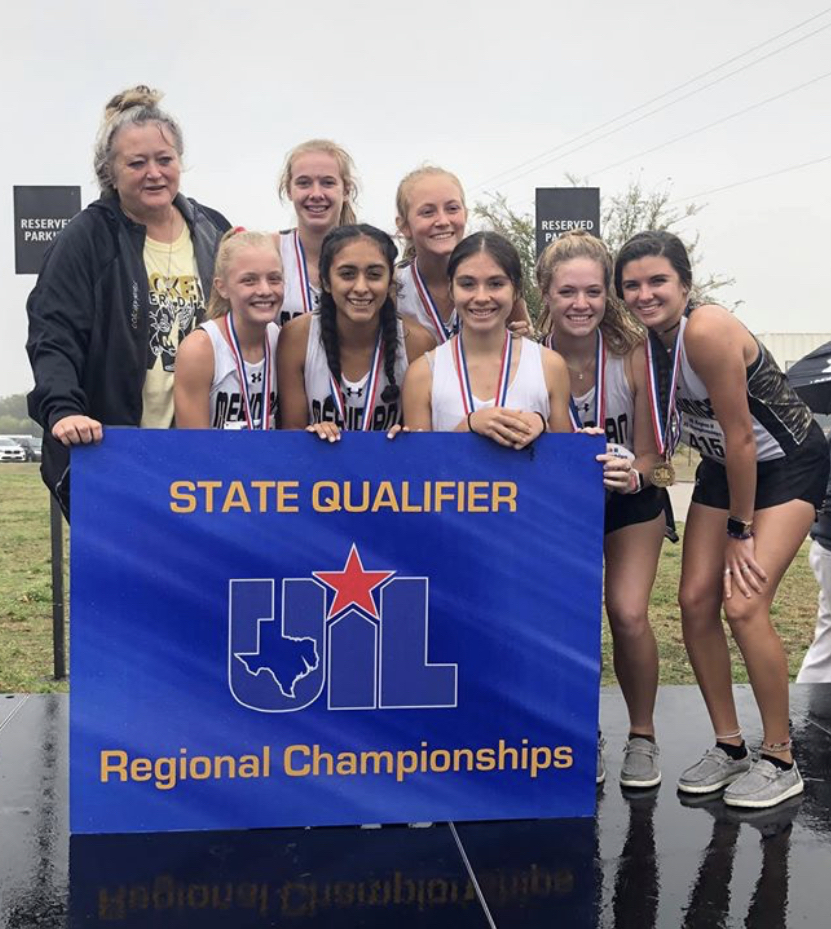 Come join us tonight in Hubbard as we close out our 2019 Football Season against the jaguars. Kick-off @ 7:30. #restoretheswarm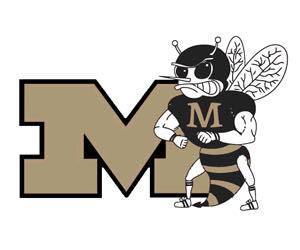 Today is Report Card Day!!! MES students will come home with theirs. MHS student report cards will be mailed home. Be on the lookout for your student's report card. 👀
There will be a mandatory parent meeting for HS girls basketball on Monday November 11 at 5:30 in the cafetorium.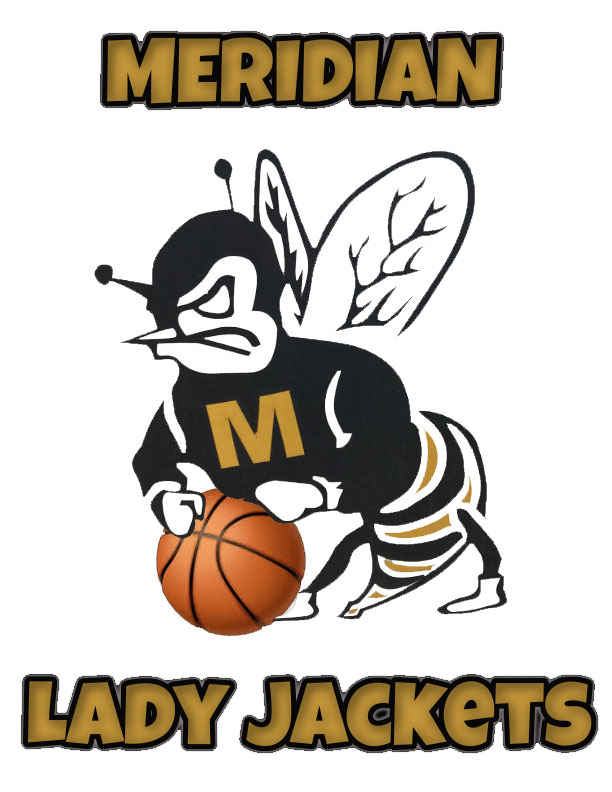 Calendar Update: Early Dismissal on 12/5/19 at 12:30 PM for Elementary and Jr. High Academic UIL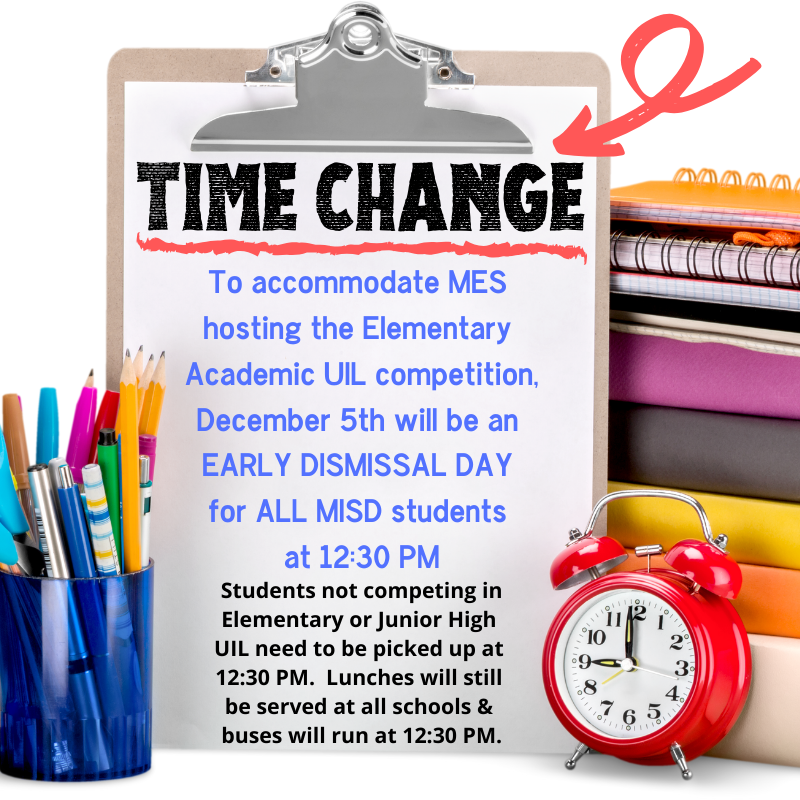 Meridian Elementary School would like to recognize Mrs. Mary Booth, Instructional Paraprofessional, and Ms. Nansy Reiss, Art/MPACT Teacher, as Staff Members of the Month for October. This achievement recognizes them for being "Heart at Work" for their constant efforts to help make Meridian Elementary "The Greatest School on Earth". Help us congratulate these two ladies for their dedication to the students, staff, and families of Meridian ISD.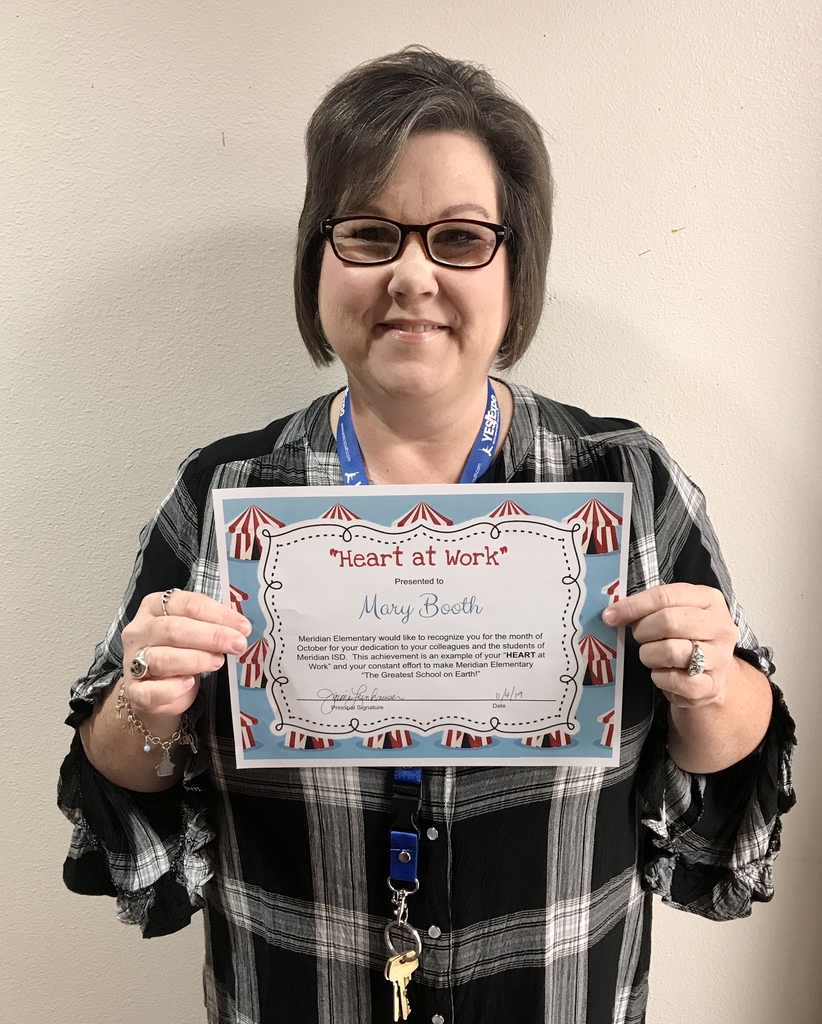 More pictures from our College and Career Fair.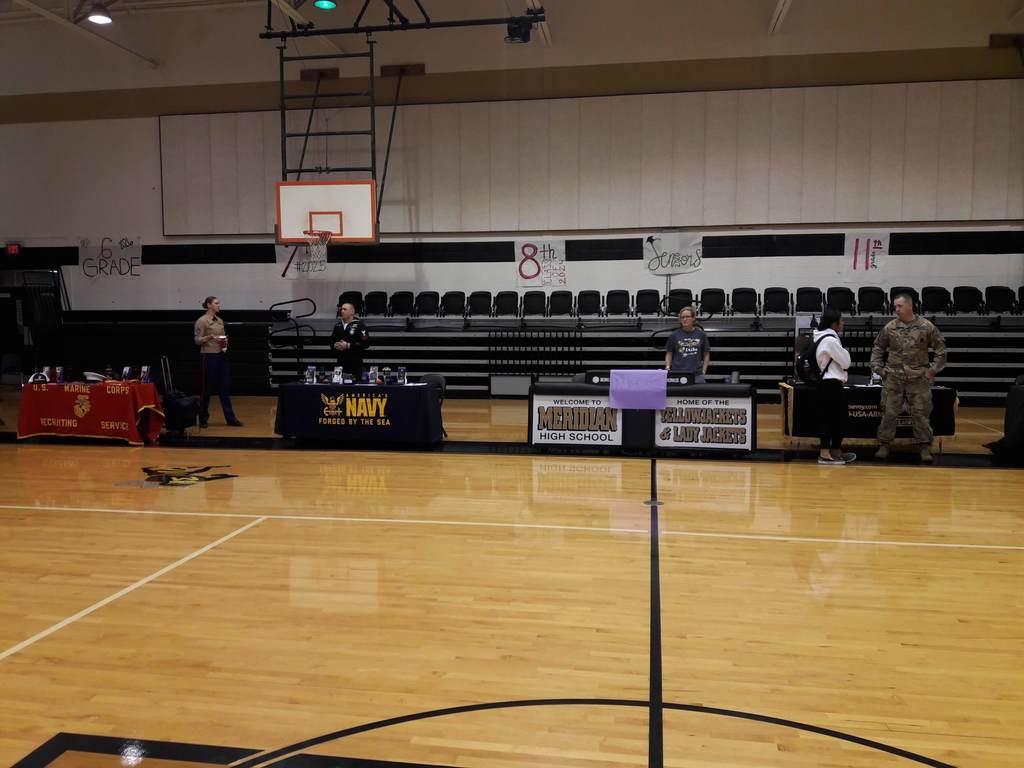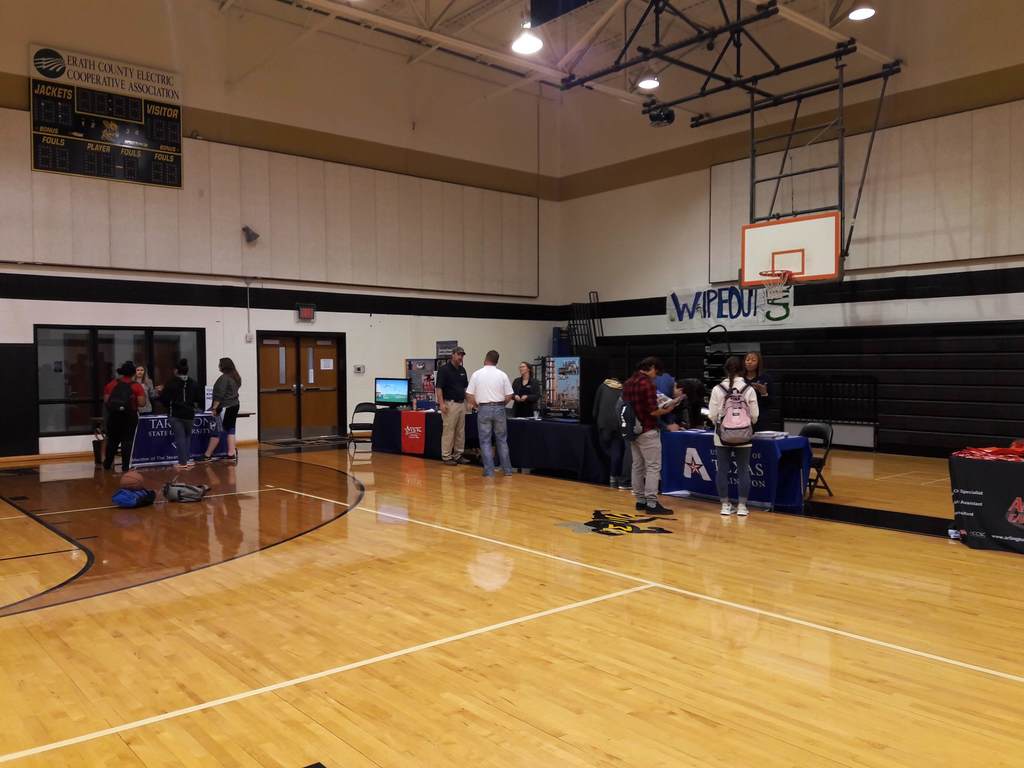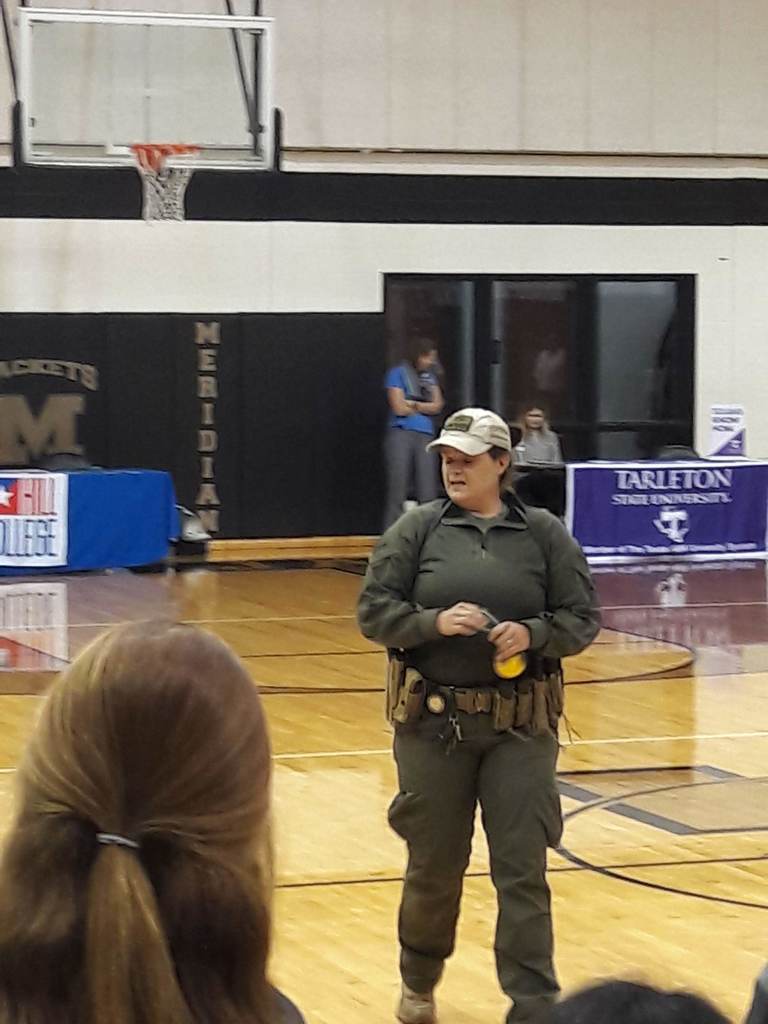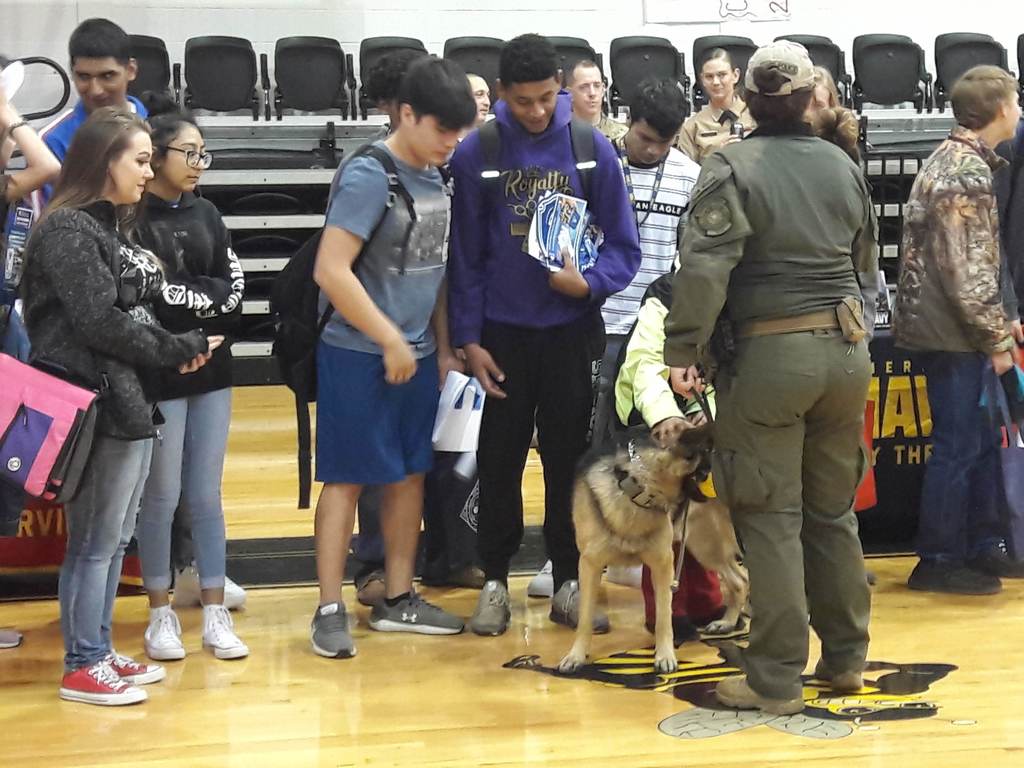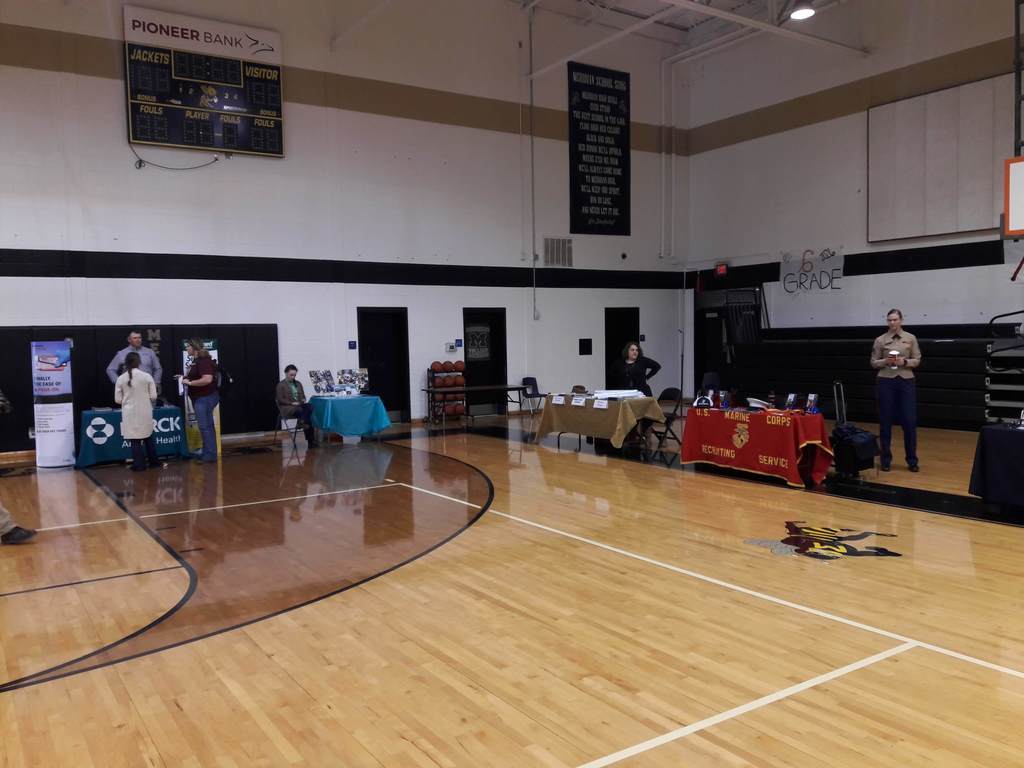 MHS hosted our first College and Career Fair today, and it was a huge success. We have 12 Colleges/Technical Colleges, 7 different businesses, and 3 branches of the Military. We want to thank everyone who came to support our students. We are looking forward to next year!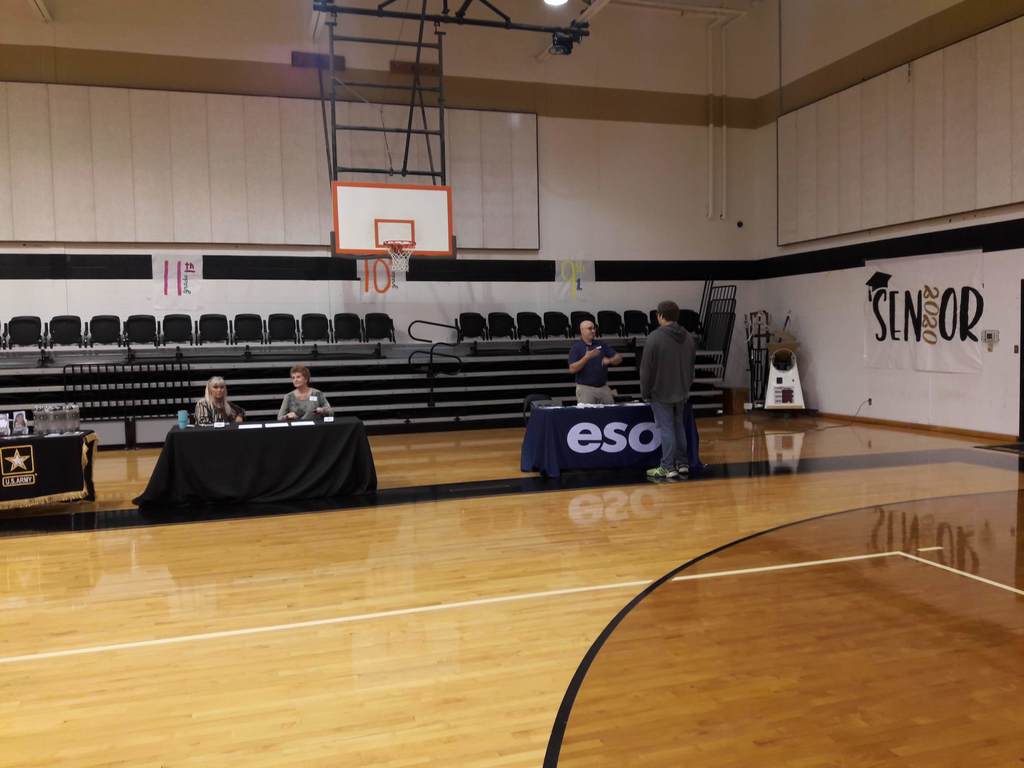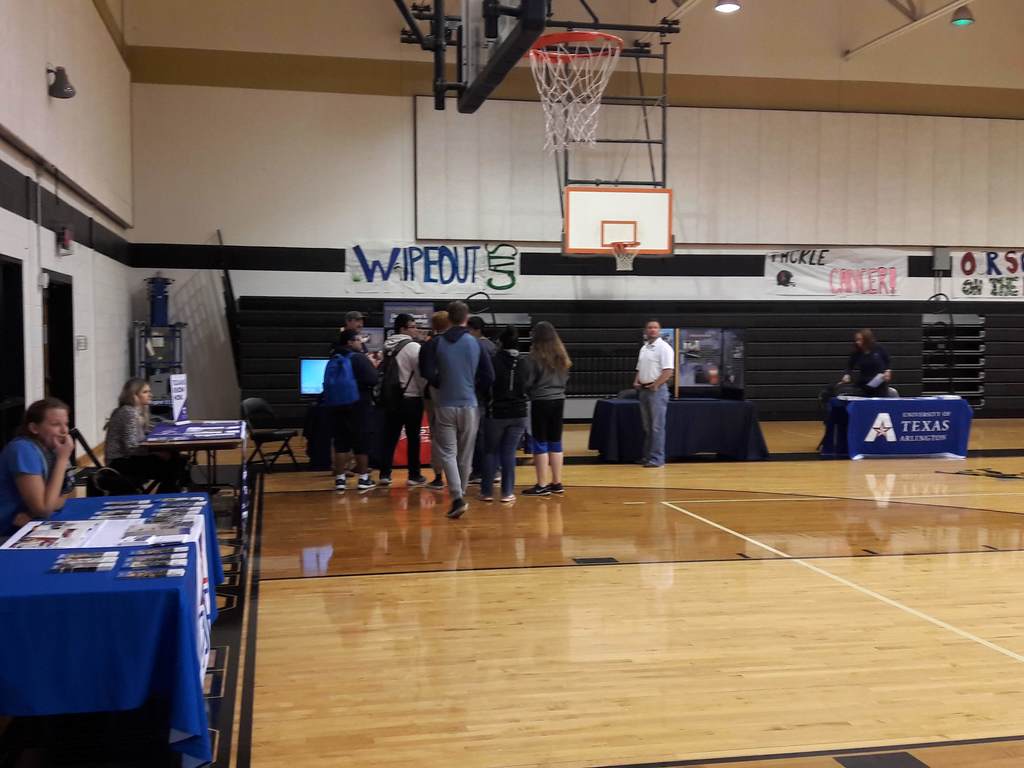 Parent Portal has a new look!! You can still access Parent Portal through our website. The username and password that you have always used will still work. Take a look at it and if you have any questions contact a school office.

More 2nd grade mixtures & reactions "ghosts"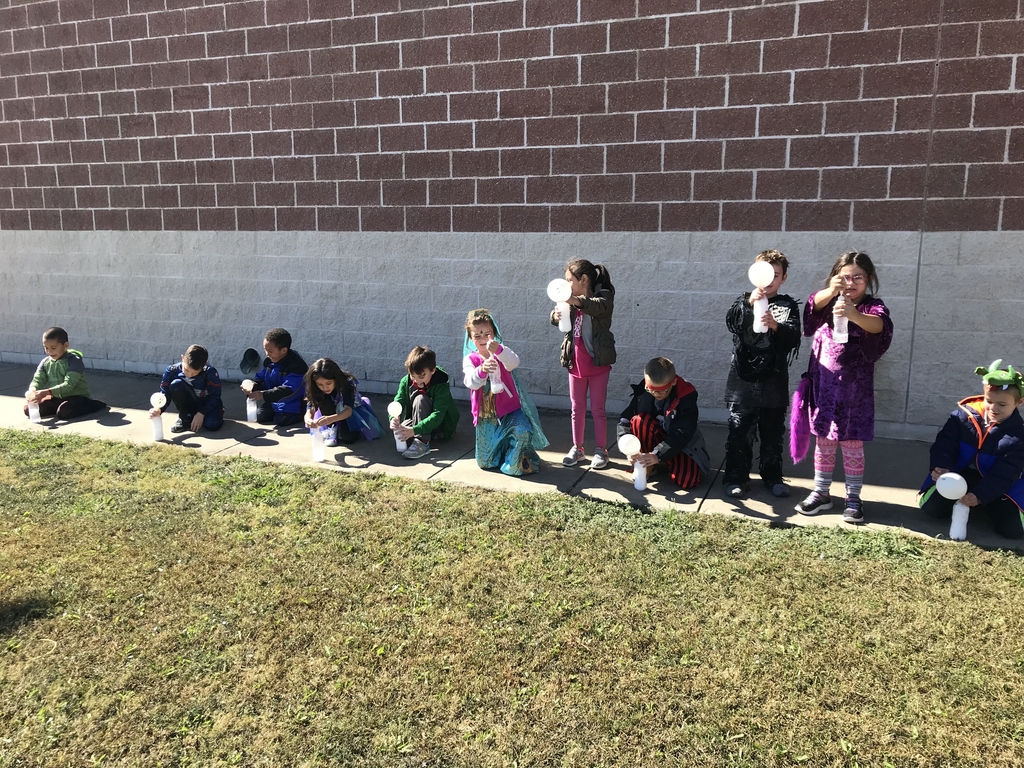 Kindergartners at MES made predictions, then tested different size pumpkins to learn about sinking & floating. 5th graders tested to see if water temperature affected the brightness of glow sticks & the Meridian 7th grade band treated the school to a "spooky" music concert, too!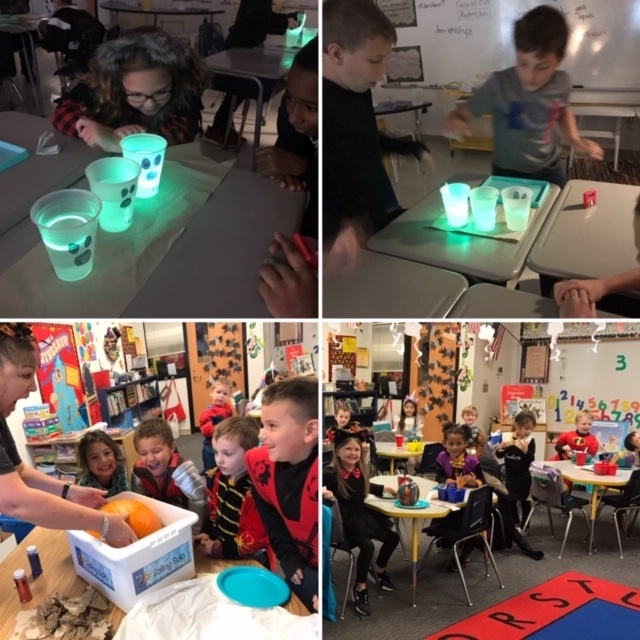 Halloween was a fun learning day at MES! 2nd grade learned about mixtures & reactions with baking soda & vinegar "ghosts". 4th grade had a "funeral" for dead (overused) words in Lang. Arts & 5th graders raced using "snot" to capture, then decode Figurative Language Phrases.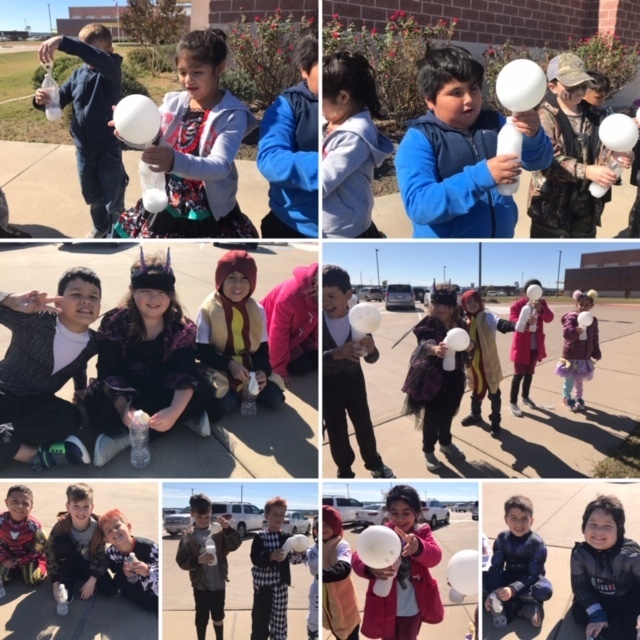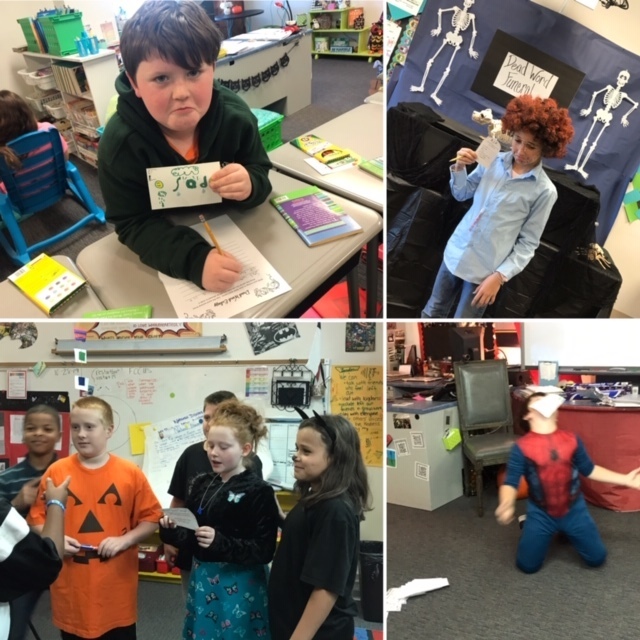 School picture re-take day is November 7 for both campuses. Contact the school if you have any questions about re-take day. For questions about previous school picture purchases contact Lifetouch at 866-955-8342.